Quick & Free Roofing Estimate
Residential Roofing
Trusted materials, expert workmanship, and insurance claims assistance for your home's roofing needs.
Commercial Roofing
From metal roofs to flat rubber roofs, we do it all.
Solar Energy
Trusted materials, expert workmanship, and insurance claims assistance for your home's roofing needs.
Residential Roofing
Trusted materials, expert workmanship, and insurance claims assistance for your home's roofing needs.
Commercial Roofing
From metal roofs to flat rubber roofs, we do it all.
Solar Energy
Trusted materials, expert workmanship, and insurance claims assistance for your home's roofing needs.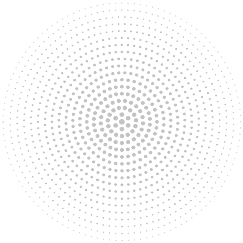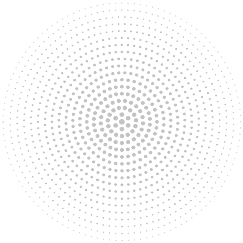 We're your trusted roofing contractors.
At Just In Time Roofing & Restoration, we're not just another roofing company, and we do more than just get the job done. As your trusted roofing contractors, we exceed expectations with exceptional workmanship, quality roofing products and materials, and honest advice and estimates.
As a full-service roofing company, our core areas of expertise include residential roofing, commercial roofing, and solar energy. Choose us to fix your home's roof after a major storm, introduce you to roof coatings that contribute to the durability of your building's roof, or install solar panels on your home so you can harness the power of the sun and reduce your energy bills.
We are a CertainTeed Shingle Master and Atlas Signature Select Certified.
These designations allow us to provide our clients with the best the roofing materials industry has to offer, while complementing these exceptional products with our superior workmanship. Your time is valuable, and we never fail to show up when we say we will or provide individualized advice and guidance.
Atlas Certified
Atlas has been a leader in the roofing industry for over 35 years. As AtlasPRO Contractors, we offer high-quality Atlas shingles that come with peace of mind that your roof will protect your home for many years.
Shingle Master Certified
Our roofing contractors are certified CertainTeed ShingleMasters. This means we have passed a comprehensive roofing exam, which allows us to offer the highest-quality roofing materials available and extended warranties. In the unlikely event that you have a problem with your roof, you don't need to worry because we can take care of it!
years collective experience
customers (and counting!)
Our goal is to help you increase the lifespan of your building's roof and enhance its durability. With our customized solutions, including commercial roof coatings, and the focus we put on creating relationships with our clients, no roofing project, regardless of size, is beyond our scope of capability.
Always on time and reliable.
Fair, Affordable and Attainable pricing.
Commercial Capabilities - Trusted By Business Owners.
Innovative and Green - Offering Solar Services
Felt I had to mention the amazing experience that I had with Justin in Time Roofing. I had an older roof that suffered some damage after a notable storm, so I knew it was time to have it finally replaced (as I had been delaying wanting to deal with replacing it, and having to deal with the insurance company). However, from the time I had contacted initially contacted Justin, to them replacing my entire roof, the whole process was both amazingly easy. They were prompt to reply to any questions, showed up on time, crew cleaned up everything, and now my home looks almost brand new! They actually went both up on the roof and into the attic to examine it (which apparently, many contractors do not perform now), and clearly calculated the replacement costs. They even met with my insurance company's adjuster when he came out to inspect the damage, which to me, went above and beyond. I would definitely use them again for any of my future needs, and have already recommended them to other friends and family!! Wish I could give them a higher rating!!!
Excellent service, excellent staff very professional completed the job quickly and efficiently. Would highly recommend
Jonel Robinson
16:45 03 Jun 22
Just In Time roofing did an amazing job replacing our roof. Working with Justin from point A to Z was a breeze. He is kind, honest, and thorough. His team showed up on time and worked extremely hard to complete the roof in one day. My husband and I were really impressed at how much better our house looks overall. I also felt that the pricing was very fair. Justin's team had already replaced two other roofs for my neighbors and I got his info from word of mouth. You really can't go wrong with this company. We will definitely keep them in mind for any other repairs in the future.
Adrienne Efland
10:25 26 May 22
We reached out to Just In Time Roofing for a quote for our roof and the owner got back to us within hours. He was very professional and explained everything so as home owners we would understand. He offered may payment options to accommodate our needs. From start to finish he his follow up was great.
savannah garcia
21:59 25 May 22
they did a great job repairing my roof
bill sandford
22:12 23 May 22
JIT roofing did an outstanding job replacing our old roofs on two buildings and installing new gutters. I would recommend this company to anyone. I am very happy with the job that they did. Love it!
Philip Williams
02:47 16 May 22
This company is awesome!!! Professional in every way. They have done work on my commercial property and other investment property, and I have always been please with their work and results.
Joseph McCormack
21:01 03 May 22
Love my new roof from Just In Time! Justin, the owner, returned my initial call within 30 minutes, came out and inspected my roof for damages the next day, and sent 3 estimates for replacing the roof within a few days. Excellent communications through phone calls, texts, and email. The work was completed in 2 days, the site was thoroughly cleaned before they left, and Justin and his crew were professional every step of the way! Your job will be done on time and the results will be awesome!!
Sandra Shoffner
21:47 17 Apr 22
Justin made time to come by and assess both situations and promptly got me an estimate. Thankfully, he was reasonable and so i went with them. their work was great. i didn't have any issues but even when asked questions the worked with me well. Some work that was on the estimate did not have to be done so he quickly adjusted the bill. Justin is very knowledgeable and is a great small businessman who strives to help his community with good prices and good work and prompt servic!
Justin returned my call within minutes. He came out the very next day to assess the situation. He was very professional very easy to work with. He was also very knowledgeable and offered solutions that did not involve spending a lot of money. I felt like he and his company are very trustworthy! I highly recommend Just In Time Roofing to anyone for their roofing needs!
Lucy Wallace
19:01 12 Apr 22
Justin and his team did a great job on my roof. Showed up early on the scheduled day and finished around 5 PM. Roof looks great and they were very thorough with their cleanup after the job was completed. Justin was very responsive with any questions I had prior to and during the roof installation. Highly recommend.
Rob Porter
11:21 12 Apr 22
They were great to work with. They gave me up front information so I knew what to expect. They worked well with my insurance company and the adjuster to make sure I got what I needed. It's been almost a year since the roof replacement and I have not had any issues. I highly recommend them for roof work.
jackie Mullins
21:00 11 Apr 22
I highly recommend JIT Roofing. I needed my shingle roof replaced after some wind damage. Justin did a great job of explaining what needed to be done and coordinated well with the insurance company. The crew showed up on time, were very professional, and cleaned up any mess once the job was finished. Justin and Xavier kept me informed throughout the process, which went as smoothly as possible. Thanks JIT Roofing!
Marco Cicero
14:01 04 Apr 22
Great experience overall, professional job
Thibaut Morillon
21:41 03 Apr 22
They were very pleasant. Gave quote and did the job within few days of quote. Highly recommend.
Kay Parrish
16:26 03 Apr 22
I've used them multiple times and have always gotten good results at fair prices. Definitely recommend.
Jeffrey Coker
12:48 01 Apr 22
A large tree branch fell on my roof causing damage to the wood facia and shingles. I called Just in time roofing, and Matt came out the same day to inspect the job. He had an estimate for me two days later. The job (not an emergency) was done a few weeks later due to inclement weather, it looks like new.
James Perotti
23:49 24 Mar 22
Excellent service, the new roof looks great!!! Cleanup was immaculate and the team replaced a small piece of siding that had blown off during heavy winds which wasn't a part of the roofing project. Pride of the finished product and attention to detail are not always attributes of businesses nowadays and it was refreshing to hire a company with these characteristics. I feel confident that I can trust the work that was done.
Naomi Totten
00:49 16 Mar 22
I had a wet spot in my living room ceiling and called Just in Time Roofing to check my roof. Justin (the owner) found the leak and other problem areas and suggested I call my insurance company. The insurance adjuster came out and found numerous storm damaged areas and recommended the roof be replaced. Justin worked with me and the insurance company to get all of the paperwork completed. He was extremely helpful. Just in Time Roofing replaced the entire roof. They did a very professional job. All of the employees were polite, professional, efficient, and hard workers. They actually finished ahead of schedule and did a great job of cleaning up after they were done. I've had no leaks/problems with the roof since. Several of my neighbors have also had roof work done by Just in Time Roofing and all are very satisfied.
Albert Henry
18:10 14 Mar 22
Justin and his team were super great to work with, his quote was honest and fair. He completed the work just as he said he would, on time as scheduled and without surprises. I absolutely would recommend his services!
Harrison Kleeberg
02:47 08 Mar 22
We recently replaced our 20+ year-old asphalt shingle roof with a new standing seam metal roof. Just In Time's crew came out and got the job done in a very reasonable amount of time for what a big undertaking it was. They put in at least 10 hours a day (in the middle of winter), leaving after sunset, and still managed to clean up every day so that the property was never messy. We had gotten some snow in the middle of the work, and the team made sure everything was properly covered, and even came out on the weekend to check up on the project. We never had a single leak, despite the snow, some rain, and some windy days. When it was all done, we got the roof we wanted, and are already getting compliments and questions from passers-by on who did it for us. Justin is super easy to work with, and communication was great. I wouldn't hesitate to recommend Just In Time Roofing for your roofing needs.
New to the area. Prompt, helpful, professional. I would highly recommend. Great communication.
Hank Miller
02:01 28 Feb 22
Matt w/ JIT came to my home and did a thorough inspection. He was knowledgeable, friendly and professional. Once the job was scheduled it was completed in 2 and half days. They have finance options which worked well for me. I would highly recommend them.
Lori Bryan
16:23 18 Feb 22
Justin and his team were quick to answer my call and extremely helpful. We had a squirrel that had decided to force its way in through the dormer, and had created damage. They were able to give us a quick assessment, and made the repairs the next day! They also helped us in figuring out how to prevent the squirrel from returning. Huge thank you!
Thank you for your professionalism, expertise, and time in evaluating the repairs that were needed on our roof and gutter system. Your knowledge and ease to work with are highly valued.
Lee Gordon
16:11 11 Feb 22
From the time I E-Mailed JIT Roofing for an estimate on replacing my roof to the completion of the job, total of one week. Matt was amazing, all my questions were answered in a very professional manner and he was on site for the whole time. The crew working on our home, was very good at what they do. The clean up after completion was amazing. I did speak with Justin the owner of JIT Roofing the day before my job started he is very conscientious and cares a lot about the customer.Great Company it will be five stars from me always.
Kenneth Smallwood
19:06 10 Feb 22
Justin and his crew did an excellent job in getting us a new roof. He spent a large amount of time with us up front just working with the insurance adjusters and helping us to navigate everything that had to be done with the insurance companies, picking out a new roof, and then replacing the roof. The work was done quickly, in about two days and everything was picked up afterwards. I would definitely recommend him and his crew.
Patrick McGill
17:26 06 Feb 22
Very pleased and found Justin to be a good guy.
Justin was great. He did a thorough inspection and gave us a detailed report. He worked with our insurance company so we didn't have to. His company installed the roof and cleaned up after themselves so it was like they were never there. I highly recommend Just in Time Roofing for any roof repair or replacement, gutters and gutter guards.
John Ellinwood
02:11 05 Feb 22
Justin came out & inspected the roof. Told me what he had found and how he can make all better. He worked with the Insurance company, and his sub contractors. His workers were polite, professional and the final product is as promised. Justin was also very responsive to any of my questions and needs.
Chris Diezel
00:32 05 Feb 22
The owner/operator helped us every step of the way. From handling the insurance to final inspection. The whole crew was very professional and when they left, it was perfectly clean(no trash left behind). Can't go wrong with Just in Time Roofing!
Daniel Knight
00:27 05 Feb 22
Just in Time Roofing was a great company to have to install a new roof on my home. They gave great service, worked quickly and very neatly. I would highly recommend then to anyone.
John Wiltshire
13:52 04 Feb 22
Overall awesome experience! Whole house finished in 10 hours! I would highly recommend them to everyone!
Robert Sutton
01:39 04 Feb 22
Burlington, NC
Graham, NC
Haw River, NC
Whitsett, NC
McLeansville, NC
Greensboro, NC
Durham, NC
Hillsborough, NC
Chapel Hill, NC
Pittsboro, NC
Liberty, NC
Cary, NC
Oak Ridge, NC
Summerfield, NC
Pleasant Garden, NC
Archdal, NC
Trinity, NC
Thomasville, NC
Randleman, NC
Climax, NC
Apex, NC
Browns Summit, NC
Reidsville, NC
Come hail or high water, we've got you covered!
Your roofing project begins by scheduling an assessment and estimate with us. Contact us today to tell us more about your project and initiate this process.