Combining the expertise of a roofing professional and solar contractor ensures a successful project.
You might have noticed that many roofing companies caution against having solar panels put on the roof. That is generally because they fear that you'll hire a solar contractor who doesn't understand roofs to begin with. That isn't the case when you turn to us at Just In Time Roofing & Restoration. Not only are we a trusted roofing contractor for both residential and commercial properties in the Burlington, North Carolina area, but we are also solar panel providers and installers.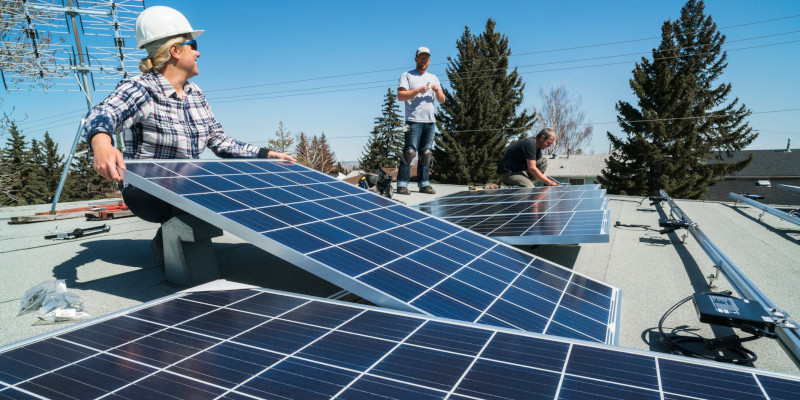 With expertise as solar contractors and roofing professionals, we can handle your project in a manner that is completely safe for your home. Before we provide you with a quote for solar panels, we'll first assess the condition of your roof to let you know whether it should be repaired or replaced before proceeding. It is better to get your roof in top condition before installing the solar panels, as that saves you money down the road.
Experience the benefit of solar power for yourself
As full-service solar contractors, we offer a variety of solar energy services, including installing photovoltaic panels, solar panel cleaning, solar panel maintenance, and other services for your solar-powered home. Don't hesitate to ask us about solar shingles or an assessment of the solar energy savings you could expect.
If you would like to learn more about solar energy efficiency, as well as get a quote so you can determine if solar is a worthwhile investment for your situation, reach out to us today to schedule a consultation.
---
At Just In Time Roofing & Restoration, our solar contractors proudly serve Burlington, Oak Ridge, Whitsett, Mebane, Graham, Elon, Reidsville, Haw River, McLeansville, Durham, Hillsborough, Chapel Hill, Pittsboro, Liberty, Cary, Summerfield, Pleasant Garden, Archdale, Trinity, Thomasville, Randleman, Climax, Apex, Browns Summit, and Greensboro, North Carolina.
Similar Services We Offer: