We are experienced with a wide variety of commercial roofing products.
At Just in Time Roofing and Restoration, we specialize in installing commercial roofs that stand the test of time. From metal roofs to flat rubber roofs, we do it all. We cater to condo buildings, retailers, offices, warehouses, and more in the Burlington, North Carolina area with a full range of commercial roofing services.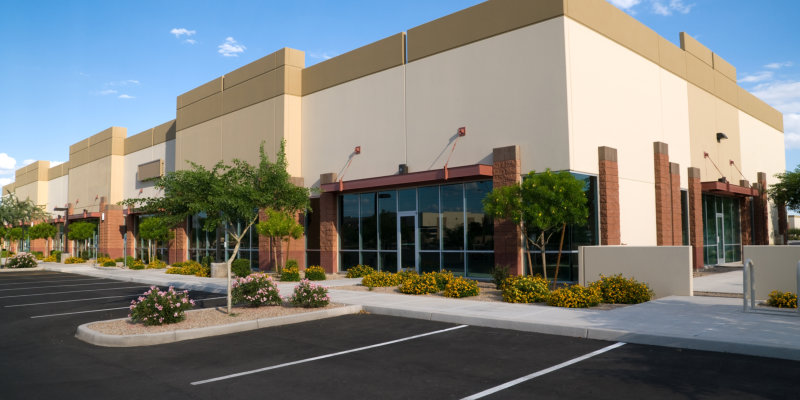 You can rest assured that we only use the best and most trusted commercial roofing material manufacturers in the industry so that we can deliver top-notch quality and long-lasting performance for your business. With industry-leading warranties, you can be confident you'll achieve your objective. We are more than happy to provide a free inspection and consultation at any time, not only to make sure there isn't a problem with your commercial roofing, but to give you an estimate of the remaining life and the estimated replacement cost so you can set up a budget for the capital expenditure.
Contact Us For Your Free Commercial Roofing Consultation
We are experienced with a wide variety of commercial roofing products, including TPO/flat rubber roofs, metal roofs, EPDM roofs, modified roofs, and roof coatings. Whether you need our services to extend the life of your commercial roofing or it is time to replace it, you can rest assured we'll give you an accurate picture of the situation and an honest recommendation for the most cost-effective solution.
If you would like our assistance with improving the safety and storm resistance of your building, as well as have peace of mind that your customers, employees, inventory, and business assets are safe, don't hesitate to reach out to us to schedule a free consultation.
FAQs About Commercial Roofing
Because your roof plays an essential role in protecting your commercial property from damage, it's important to be sure you are well-informed before making any major decisions concerning it. We have answered some frequently asked questions about commercial roofing below for your convenience. If you have additional questions for us, please don't hesitate to contact us today.
What kinds of roof coatings do you offer?
We offer excellent commercial roof coatings for you to choose when you want to add an extra layer of protection from the elements. Acrylic coatings are a durable and cost-effective option that can provide protection from UV rays. They're also easier to work with than some other types of coatings. Silicone coatings are known for their ponding water resistance (since they won't absorb water after curing) and high solids content, which allows a thicker application in a single coat. This thicker application saves you money on labor costs.
How do I know which type of roof is best for my business?
There's no right answer to this question, since a lot of the decisions you make will be based on your priorities, such as cost-effectiveness or energy efficiency. We can help you determine what type of roof will best meet your priorities and protect your business in a free consultation.
How are you different from other commercial roofing companies?
We set ourselves apart by being reliable. We'll call you back in a prompt manner, show up on time, and make sure your needs are met. We'll also communicate openly and clearly so you can get the commercial roofing services you need with peace of mind.
---
At Just In Time Roofing & Restoration, we offer commercial roofing services in Burlington, Oak Ridge, Whitsett, Mebane, Graham, Elon, Reidsville, Haw River, McLeansville, Durham, Hillsborough, Chapel Hill, Pittsboro, Liberty, Cary, Summerfield, Pleasant Garden, Archdale, Trinity, Thomasville, Randleman, Climax, Apex, Browns Summit, and Greensboro, North Carolina.
Similar Services We Offer: